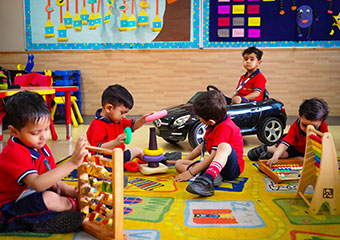 Pre-Nursery
The pre-nursery syllabus facilitate the parents to foster their child's development by practising and learning through a scientific approach. This program will enable aesthetic, social and motor skills in young children.
Nursery
An easy to understand nursery curriculum which brings about COMMUNICATION, CREATIVITY, CONFIDENCE AND CRITICAL SKILLS in the child and uphold appropriate balance between developmental needs and academic preparation of the child.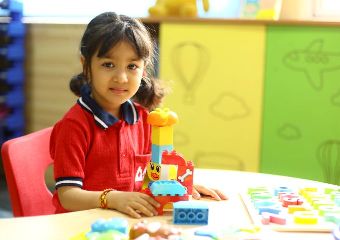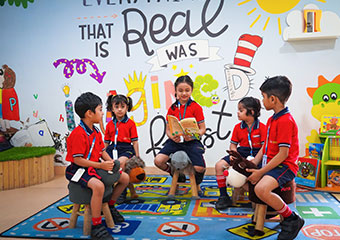 KG
Formal education begins, when child enters the KG, and emphasis is given on speaking, writing, and advanced academic grounding suited for their age. The core curriculum focuses on thinking critically, making connection, playing alphabet games, discovering each other through classroom interaction and learning to dictate original stories.