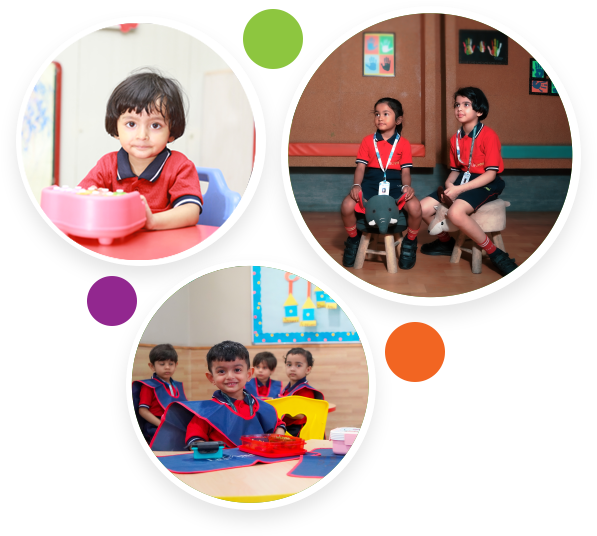 Make Them Bright From The Start
La Crème School is a fastest growing chain of Pre School's in India. Today a modern parents are well aware of the Pre School years of child which happens to be the most crucial period as the brain development has taken place by the time the child starts with the School. Our aim to develop and nurture children with the safe and stimulating environment, and provide high quality integrated early education and child care for parents in India and abroad.
Each and every child is special for us, and our School provides a structural learning based on child's individual needs. Since the early years are critical in a child's development physically, intellectual, emotionally and socially - our aim is to work together with parents to develop the key learning skills including Listening, speaking, concentration, persistence and co-operation. Guidance in these skills help the children to prepare for their learning journey their future. The team specializes in the early childhood learning management and has minimum individual experience of the 10 years in the Indian education sector.
Our highly capable team of staff with a set of essential job skills and competencies enables us to ensure that all of our children continue on to the next stage of their education with a genuine enthusiasm for learning. We endeavour to provide a safe, happy and caring setting where kids build up the confidence to thrive. We put emphasis on developing successful relationships between parents and carers, to facilitate each child's learning and development. Provide a comfortable and homely environment with an emphasis on innovative milieu, and work hard enough to ensure the tot's well-being is at the heart of everything we do. Passionate teaching alongside nurturing encourages all children to have positive outlook, make choices, question and explore, and ultimately become happy and independent individuals.